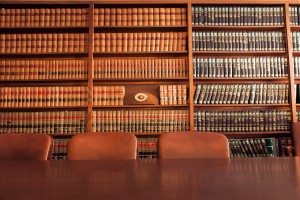 LITIGATION
Statistics show that most cases settle prior to trial.  If your case doesn't, will you be ready?
We have litigated and won jury trials in both Federal and State courts involving intellectual property and business related matters.  We also litigate patent reexaminations and trademark oppositions/cancellations before branches of the United States Patent & Trademark Office.

Most importantly, because of our experience and ability to staff our case efficiently, we typically can litigate cases at a fraction of the fees and costs compared to other larger firms.

All of our trial lawyers, have a minimum 10 years of experience litigating cases.  Thus, we leverage our trial and litigation experience to obtain successful results for our clients in a cost-effective manner.
We have litigated and won jury trials…and typically can litigate cases at a fraction of the fees and costs compared to other larger firms.

Below is a brief summary of our business litigation successes:
In 6-day Federal jury trial involving a complex Trademark Infringement case, we won a complete unaminous verdict for infringement and our client's registered trademarks were valid and protectable.  See News
Secured a California Appeals Court victory affirming a prior jury trial verdict.  See News
We won a jury trial verdict against a large internet media company for breach of contract with an award of damages, fees and costs totaling approximately $1 million dollars.  See News 
We won a hotly contested Trademark Opposition before the Trademark Trials and Appeals Board resulting in the USPTO canceling the opponent's pending trademark application.
Successfully filed several patent reeexamination requests on patents that were being enforced against a client, in a complex patent infringement case which resulted in the case being stayed in Federal Court pending conclusion of the patent reexaminations.  Although the patent reexaminations are still pending, all patent claims were held invalid during the first office action stage due to prior art arguments raised by us.
Successfully obtained a full dismissal for a client accused of patent infringement
Successfully negotiated a quick settlement between several former business partners in a business shareholder's dispute in State Court.
Obtained a dismissal for a client accused o

f

trademark infringement of a mark related to nail products in Federal Court.
Successfully represented various home health companies in medical/medicaid appeals resulting in savings of millions of dollars to our clients
Brought a Patent Infringement Lawsuit against over 20 defendants for infringement of a patent dealing with pen lighting technology.  Successfully entered into multiple licenses for the patent owner and stopped ongoing patent infringement by all the defendants.
Successfully represented a real estate broker in a complex real estate litigation matter involving fraudulent loan transactions on a residential property which the bank was attempting to foreclose and obtain unilaterally.
Obtained complete dismissal of a lawsuit for a client alleged of design patent infringement.
Successfully obtained default action on a trademark opposition proceeding resulting in the cancellation of a pending trademark application.