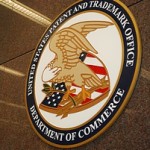 TRADEMARKS
---

Rhema Law has a very active worldwide trademark registration practice, which includes both registration and litigation services.  Our firm's trademark registration practice involves protecting U.S. clients' trademark rights worldwide, and protecting the U.S. trademark rights of foreign companies.  Many of our Trademark Attorneys serve as outside General Trademark Counsel to large companies and are asked to manage entire trademark portfolios worth millions of dollars.
Our trademark registration attorneys have extensive experience in obtaining trademark registrations before the United States Patent & Trademark Office ("USPTO") and handling the entire trademark registration process for our clients including the initial trademark search and filing, to responding to office actions and through final registration.  We have obtained trademark registrations on a variety of word marks, slogans and product/packaging designs (trade dress) in practically every industry imaginable.
We also work with a global network of agents and foreign attorneys in obtaining international trademark protection for our clients. Our trademark registration lawyers have been successful in obtaining trademark registrations in foreign countries such as China, Vietnam, UK, South America, and Canada.
Additional services that our trademark registration attorneys provide include conducting trademark clearance searches, rendering trademark infringement opinions, trademark maintenance and renewals and performing trademark monitoring of valuable marks.
In the event that a trademark application or trademark registration is challenged with a Notice of Opposition or Petition to Cancel before the Trademark Trials & Appeals Board ("TTAB"), we have experienced TTAB lawyers who have successfully handled Trademark Opposition and Trademark Cancellations proceedings and are knowledgeable with the TTAB rules and procedures.